Events
#GodBoxTalk: Embracing Religious & Spiritual Diversity of African People
Caribbean Cultural Center African Diaspora Institute​​​​​​​ 
The God Box Foundation presents God Box Talks
Embracing the Religious and Spiritual Diversity of the African People
Join us for a dynamic Interfaith Dialogue between esteemed African and African Diasporan Religious Scholars and Practitioners. Topics to be discussed include:
The African traditional, cultural and spiritual connections with the Judaeo- Christian-Islamic and African Diasporic Religions
How Pan African theologies have been reconstructed by these religions and the impact slavery and colonization has had within this reconstruction.
How our Pan African theologies reconnect the umbilical cord between Africans and Africans of the Diaspora in our efforts towards reconciling with God.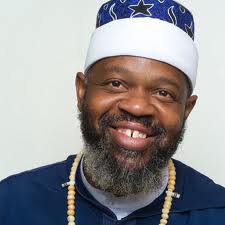 Iman Al-Hajj Talib Abdur Rashid
Panelists include:
Dr. Samuel Cruz, Dr. Marta Moreno Vega, Dr. Aliou Niang, Professor James Smalls, Dr. Sednak Yankson, and Iman Al-Hajj Talib Abdur Rashid. 
Moderated By: 
Kobina Bouhairie founder of The God Box Foundation 
---
WHEN: Thursday, December 14, 2017  
TIME: 6:00 pm - 8:30 pm
WHERE: Caribbean Cultural Center African Diaspora Institute 
GENERAL ADMISSION: $5.00 - $10.00 
CURATED BY: Kobina Bouhairie
Program Subject to Change
---
The God Box Foundation
The God Box Foundation (TGBF) is a Pan African Interfaith Organization that embraces,
celebrates and promotes the spiritual and religious diversity of the Pan African family. TGBF
provides a welcoming, loving, respectful and nurturing platform for religious scholars and
bodies, spiritual and traditional practitioners, and all children of God. TGBF helps all to gain the
experiential and intellectual knowledge of the multiplicity and universality of God within all our
unique and diverse particularities.
Categories: